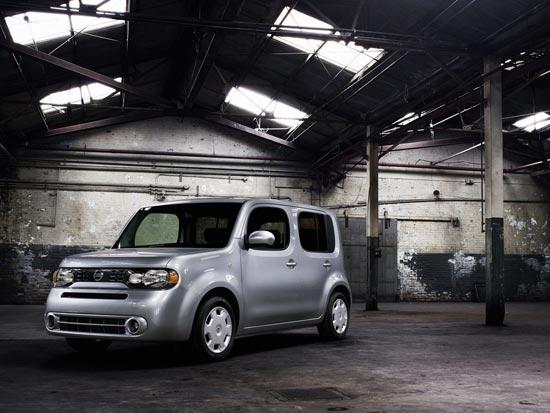 Morning News (Reporter) A few days ago, in Beijings advanced technology that Nissan will be on, Nissan (China) Investment Co., Ltd. R amp; D Director Heng Yan Nakagawa said Nissan is working with the Chinese government to carry out consultations Nissan electric vehicles on the access to the Chinese market matters are also being promoted in an orderly manner, is expected after 2010, Nissan electric cars will then go to the United States, Japan and China, as represented by the major markets.
Nissan Cube
It is understood that Nissan electric car is based on lithium batteries for electric drive storage mode models, according to Nakagawa, the data provided by Heng-yin, Nissan is developing a new range of electric vehicles mileage to 160 kilometers, the maximum speed of 140 kilometers to reach only?. Guangzhou auto show in the concept of appearance of the range of electric vehicles MIXIM mileage is 250 kilometers, the maximum speed of up to 180 kilometers.
According to Nissan R amp; D department of the person in charge, in addition to the battery solutions, the introduction of electric cars is another important prerequisite to solve the issue of how to charge. At present, Nissan has been in Europe, the United States and Japan conducted a pilot run in cooperation with the local government building charging stations. 2010, Nissan electric cars will be the first in the United States and Japan focus on appearance, and then in Europe, France, Denmark and other countries. Building base stations in these areas by the local government support, so Nissan is working with Chinese authorities to carry out consultations.
In explaining the meeting, Nissan also announced a situation according to the Japanese market, in the Cube models based on the R amp; D from the EV electric vehicles. The use of front-wheel drive electric cars, vehicles with power output of 80 kilowatts of electric motors have been placed in the passenger does not affect the use of space and storage space at the bottom of the vehicle. It is learned that this is only Nissan electric vehicles in 2010 to enter the electric vehicle market vigorously, a forward-looking test. The volume of post-natal EV electric vehicle will be developed by Nissan new cars, instead of the existing Nissan-based models to build from.