Nissan Motor Company shows full support on different environmental technologies as it sponsors the Science Museum's "The Science of Survival" exhibit in London starting this April.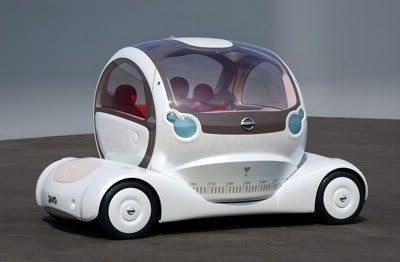 The seven-month long exhibit will have interactive displays instead of the usual ones. Part of the exhibit will include "The Science of Spying" and "The Science of Aliens". There will also be a special spot for what sort of lifestyle is in store by 2050. Among the subjects in this area is the Japanese automaker's Nissan Pivo. This concept electric car is powered by a compact lithium-ion battery. Debuted at the 2005 Tokyo Motor Show, Pivo's unique Nissan parts and features include a bubble-shaped cabin that is capable to face all directions via a full 360-degree rotation. The vehicle is part of the automaker's Nissan Green Program 2010 that aims to lessen the noxious Carbon dioxide emissions of Nissan vehicles in the environment.
"We are proud to be supporting this world class educational program and to help bring awareness to the mobility issues faced by society," said Simon Sproule, who is the corporate vice president of global communications at Nissan. "Creating long-term sustainable mobility will be a major technological challenge, but it is one that Nissan is committed to addressing through the development of advanced programs such as electric vehicles."
The "Science of Survival" will run from the 2nd of April until November 2. After its seven-month stint in the Science Museum, the exhibit will head on to its global tour for five years.